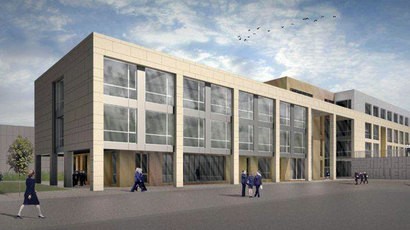 The plans to build a new Madras College'll improve performance not only from pupils, but from teachers too.
That's according to campaigners as building work on the new school's set to get underway in the coming weeks and expected to finish in 2021.
The plans will see the secondary no longer have two-buildings and pupils'll be brought under one roof.
Campaigners say the new school will save thousands of pounds a year and will improve exam results.
Luke Rendell's from the parent campaign to secure a new building and told Kingdom FM News: "The resource train from simply having to move between the two sites costs the school the equivalent of several full-time teaching positions and it is well established that when you get a new school building there's a marked increase in performances in exam scores for the students.
"In some cases there's a 25% improvement and that's a statistical fact gleaned from multiple school developments. I think there will be massive benefits, not just for the pupils, but it's going to be a community-use centre and there's going to be lots of facilities to open up to the community as well.
"The access road we understand is going to be built in the next couple of weeks, we are just waiting for the final plans to be submitted and hopefully there will be support from everyone in the community."