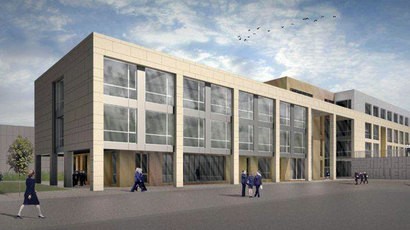 Plans for a new Madras College in St Andrews is a step closer as planning permission for the site has been granted.
Council bosses approved plans for a three-storey high school that will bring all pupils and staff under one roof.
Currently, teachers and students have to travel between two sites on Kilrymont Street and South Street - which is said to cost thousands of pounds a year.
The school is said to have plans for modern and up-to-date classrooms fit for the 21st-century.
Councillor Fay Sinclair, Chair of the Education and Children's Services Committee said: "This is really good news and another step closer to having a new Madras College on a single-site, with all the benefits you would expect from a modern, purpose built school.
"Madras College already offers our children an excellent educational experience but this can only be enhanced by having the learning and teaching taking place in up-to-date classrooms, which have been specially designed, built and equipped to support the very best of 21st century education.
"Under the Building Fife's Future programme we have already seen five high schools and two primary schools built, occupied and going from strength to strength.
"It is not before time that the pupils of Madras are being given the same chance."