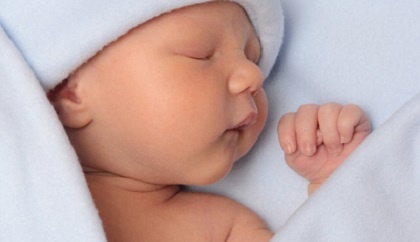 A Fife Councillor's welcoming news that £50m is to be put towards tackling mental health issues for new and expectant mothers. 
The new money will provide 11,000 women with access to treatment.
Scottish Government figures show perinatal mental illness affects up to 20% of women.
Councillor Julie Ford's been speaking to Kingdom FM about her experience. She said:
"I am really pleased to see this news today as I think it is an area that is discussed a lot, but never seemed to previously have the money to back it.
"I had my first baby in December 2017, and there were warning signs throughout my pregnancy that my mental health wasn't as it should have been but I didn't know where to turn to. This only got worse as soon as my daughter was born, but I refused to acknowledge anything was wrong, and in hindsight, there probably wasn't enough targeted resources, specifically for new mothers, to identify a problem.
"I am sure that if this extra funding was in place then, my post-natal depression would have been picked up far sooner and would have meant that my family and I would have been able to bond and enjoy the first months of my daughter's life a lot more than we did."
Ford also hopes that women will begin to feel comfortable talking about post-natal depression in the future,
""For me, there seems to still be a stigma attached to post-natal depression and women feel as though they will be perceived as weak and unable to look after their child if it's diagnosed. I remember thinking that I would have people assessing my ability to raise my child, people thinking I was unable to continue as an elected member, and others thinking that I was a bad parent. But it's not until you finally get the help you need, and start to feel better and more stable, that you realise there is no weakness in seeking out help and support, and that this is actually the best option for you, your child, and your family.
"I wholeheartedly thank the Scottish Government for recognising this and putting funding in place to make sure as many families as possible are supported during what is a highly emotional time in a person's life."