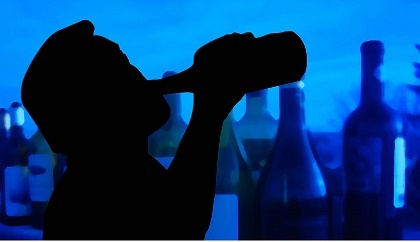 Campaigners are welcoming a new approach to alcohol and drug treatment in Scotland.
It will see a greater focus on wider issues, like poor housing or unstable employment, as well as better support for family members.
Scotland's Public Health Minister Joe FitzPatrick says the key to tackling addiction is reducing inequality.
Justina Murray from Scottish Families Affected by Drugs said:
"For the first time, we have a rights-based strategy which places families affected by alcohol and drugs at its heart.
"This includes families having the right to health and a life free from the harms of alcohol and drugs; the right to be treated with dignity and respect; and the right to support in their own right.
"These are transformational rights for families in Scotland.
"Families have helped to shape this strategy, and throughout this process their message has been loud, clear and consistent.
"For many years they have been excluded from their loved one's care and treatment; been stigmatised by services and communities; and denied support in their own right. It is time for change.
"'Rights, Respect and Recovery' will come too late for thousands of families who have lost a loved one to alcohol or drugs over the past ten years.
"We need to seize this opportunity to transform support across Scotland before another life is lost, and to reshape treatment and recovery in partnership with family members.
"Families deserve this new national strategy, but it must be meaningful and look and feel real at community level.
"We will work with families across Scotland to ensure they know about these new rights, and can claim them for themselves."