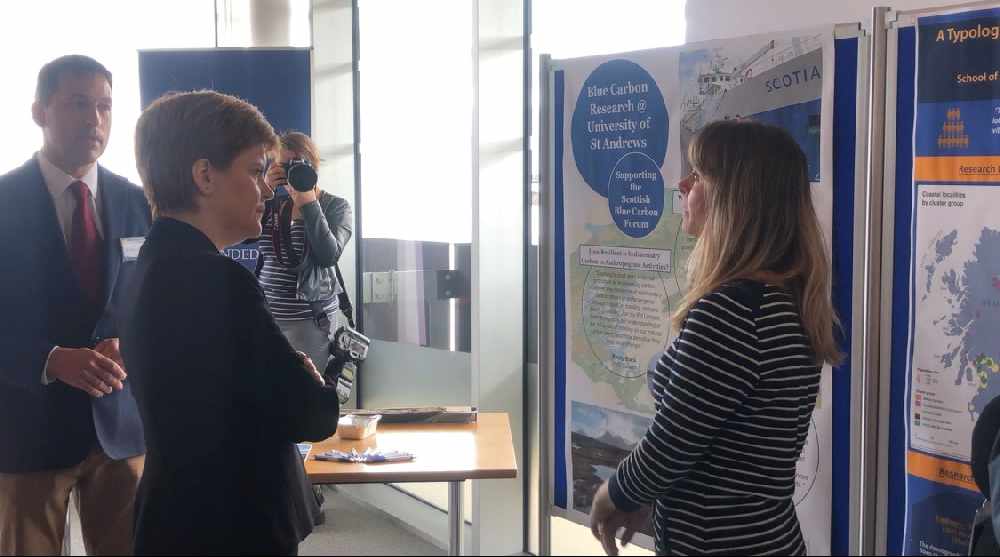 First Minister Nicola Sturgeon has officially opened the brand-new Scottish Oceans Institute at the University of St Andrews.
At a ceremony this morning, Ms Sturgeon unveiled the state-of-the-art facility, which replaces the historic Gatty Marine Laboratory on the university grounds.
The £16 million research facility will study an array of marine environments, including the deep oceans to the coasts and the people who use and interact with the sea.
It will also contribute to the growing research into climate change and reducing its affects worldwide.
Ms Sturgeon said: "St Andrews has a proud history of marine research.
"Over the generations, St Andrews has become recognised internationally as a centre for marine research.
"That reputation will, I have no doubt, grow further as a result of this fantastic new institute."
She added: "It undoubtedly provides a superb base for teaching students with what I will safely say are some of the best views anywhere in the entire country.
"And, of course, it will educate and interest thousands of visitors who come here every year."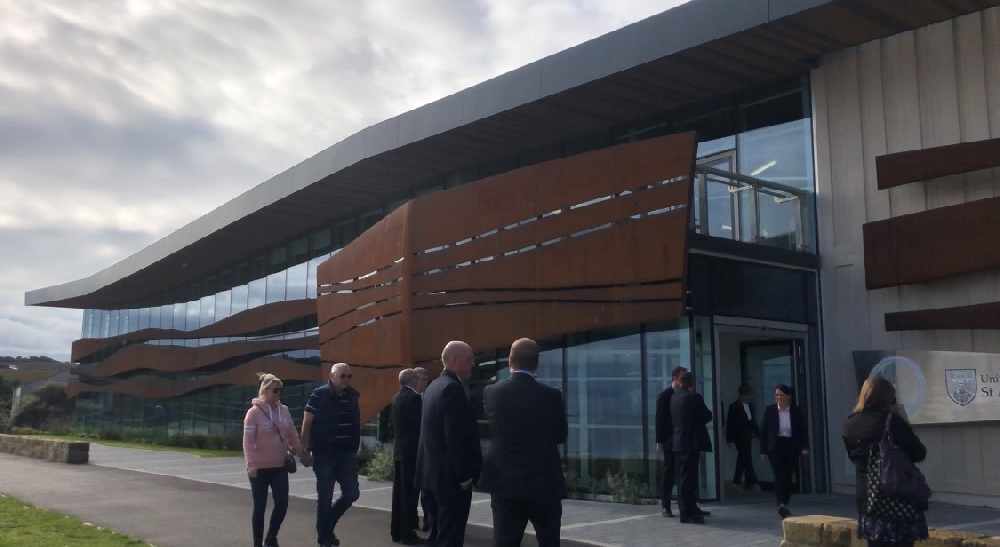 Earlier this year the first minister declared a so-called "climate emergency" in Scotland and pledged to ensure the country hits a net-zero carbon emissions target by 2045.
The first minister is confident the institute in St Andrews will contribute to the Scottish Government's targets.
"Quite a lot of the work being done here we know is so hugely relevant to many of the biggest concerns facing our planet today," she said.
"That is indeed why we directly support some of your research into issues such as the decline in the numbers of harbour seals and the impact on wildlife with offshore renewable energy.
"'Understanding our marine environment is more important now than it has ever been before."
Principal Sally Mapstone said: "Marine research is an area which Scotland and the University of St Andrews are recognised as world leading.
"It is our determination to take that reputation forward and develop it."