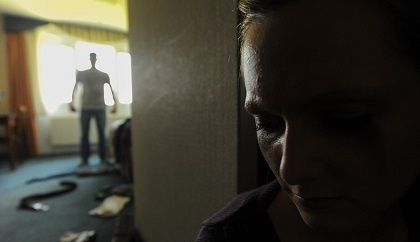 Students are concerned about violence on campus
MSPs have voted unanimously to support the White Ribbon campaign, a drive highlighting gender based violence.
It is as part of 16 days of activism to end violence against women and girls around the world.
The campaign is particularly focusing on threats in the workplace.
Student leaders from NUS Scotland are joining the campaigners by signposting where women can turn for help.
Shuwanna Aaron, National Union of Students in Scotland's Women's Officer said:
"Our 16 days of action campaign is really just to amp up what we're doing - get more student associations and students engaged in the conversation around gender based violence.
"We're raising awareness and also signposting services for students who might need it.
"Last week, Strathclyde University organised a 'Fight for the Night' demonstration in collaboration with other universities and colleges in Glasgow.
"We're also working with student associations, including Robert Gordon University to deliver consent workshops."