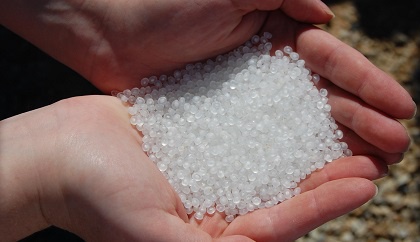 Companies polluting the coastlines of Fife need to be targetted immediately by the Scottish Government.
That is according to one MSP, after hundreds of thousands of plastic pellets, called 'nurdles', washed up on Ruby Bay beach in Elie in February this year.
They are produced by companies making plastic products - and are supposed to be thrown away in an environmentally friendly way.
Willie Rennie, MSP for North East Fife, said: "Ruby Bay Beach in North East Fife is polluted by hundreds of thousands of these lentil sized plastic beads.
"However, Fife is not alone is this epidemic.
"It is estimated that three quarters of beaches are polluted posing a serious risk to wildlife and the environment.
"Operation Clean Sweep works with industry to cut the spillage of nurdles but not every company handling the plastic is participating.
"Legislation needs to be introduced to make sure our beaches are protected through preventative measures.
"I am pleased the Minister has agreed to my request to consider the possibility of legislation to ensure that all companies handling these plastic beads participate in a scheme that works to prevent spillage.
"It is important that we do all we can to tackle this pollution which threatens our environment and wildlife."