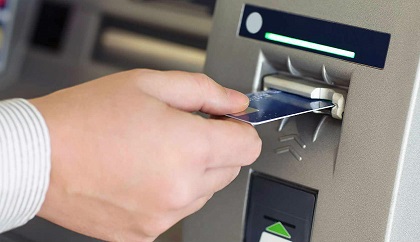 Free cash machines are disappearing from Scottish streets
A Scottish MP is calling later today for a ban on charges at cash machines.
It is over concerns that the number of free ATMs is falling, with plans in place to cut numbers even further,
Many are disappearing from rural parts of Ffie, where branches are also closing and mobile provision is being cut.
Labour MP, Ged Killen, said: "I accept that financial services are moving online, however from the public reaction to a reduction in free to use ATMs and the current bank branch closures it is obvious that these services are still valued and deserve protection.
"By banning ATM charges and introducing stricter rules around access to banking we can focus on how we best provide these services where they are needed and for free.
"No one should have to pay to access their own money.
"We must act before we sleepwalk into a desperate situation.
"In the United States a similar change to how ATMs are funded has made it the case that the average ATM charge is almost $5 per withdrawal.
"My concern is that ATMs which charge a fee will become the norm on the pathway to a cashless society.
"This will exact a harsh penalty on rural and deprived communities as well as the vulnerable and the elderly.
"When ATMs and bank branches disappear, lending to small businesses decreases, footfall on the high street goes and the risk of financial exclusion grows.
"If we are serious about financial inclusion and economic development outside metropolitan areas, we should seek to protect the services people rely on."