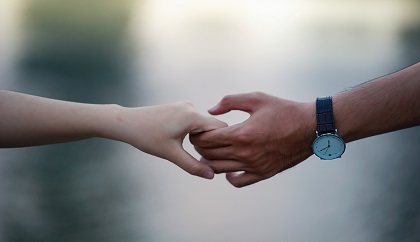 MPs want mental health support introduced in workplaces
People forcing themselves to go to work even though they are struggling with a mental health problem is costing the economy over £15bn per year.
At the moment,the Health and Safety Act 1974, which applies in Scotland, makes it a legal necessity for workplaces to train someone in medical first aid.
A debate being brought forward on Thursday afternoon in the House of Commons is calling for the Government to change this law to add a requirement for 'mental health first aiders' to be trained.
The cross-party motion has been brought forward by Labour's Luciana Berger, Norman Lamb from the Liberal Democrats and the Conservative MP Johnny Mercer.
Ms Berger said: "No-one expects the trained workplace first-aider to carry out surgery under the present Health and Safety at Work Act 1974, but they have over 45 years proved their ability to offer support, recognise when more urgent, expert help is needed and improve each organisation and company's general approach to health at work.
"A mental health first aider can do the same.
"Too often people feel mental health issues are too complicated and shy away from offering help and support for fear of making matters worse.
"But, again, just like physical health first aid, with the right training, knowledge and skills a work colleague can have the confidence to intervene early if someone is struggling with their mental health and signpost them to the next level of support.
"That early intervention, support and signposting can make all the difference – and it can take place in workplaces up and down the country.
"It already does in a few.
"The aim is to extend this to all our large workplaces"