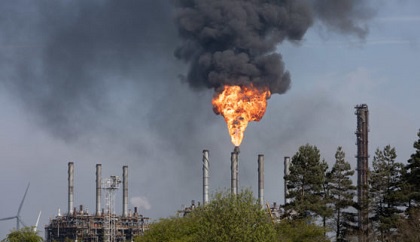 The boss of Exxonmobil's Mossmorran plant says they have had to deal with several "vulnerabilities" at the site while its been closed for maintenance.
Jacob McAlister wouldn't tell Kingdom FM News what those were, but insists they're being dealt with.
He said: "We have to do it right, we have to do it reliably, to ensure that when we start up, we start up in a better place than when we shut down.
"We'll also address certain vulnerabilities that you can only really do when you're down.
"There are several I can't really get into the details on - the point is, we're going to address them."
Yesterday we revealed £140 million is to be invested in the plant over the next two years in a bid to reduce flaring.
An extra 850 temporary construction jobs are due to be created as work to update to adhere to demands from SEPA begins.