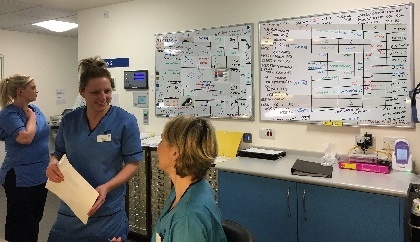 More than 1,000 patients had to travel away from home for mental health treatment over the last three years.
Over a three year period people with eating disorders, severe depression, and learning disabilities were sent to other health boards, including 229 from Fife.
Statistics revealed by the Scottish Conservatives report the numbers were too high to suggest it was travel solely for specialist treatment.
Scottish Conservative mental health spokesman Annie Wells said:
"There will always be cases when it's in the patient's best interests to be sent elsewhere for treatment.
"But the scale of these figures suggests some health boards in Scotland just aren't equipped to deal with a range of conditions.
"All sides of the political debate in Scotland agree that mental health should have a parity of esteem with physical health.
"But if that's to be the case, people need to be able to rely on their own health board for treatment.
"In cases of exceptionally rare and challenging conditions it can make sense for everyone for a patient to go elsewhere for care.
"However, many of the conditions set out here are not rare, and people would expect at least one of their local hospitals to be able to cope with it."
NHS Fife has been contacted for a response.