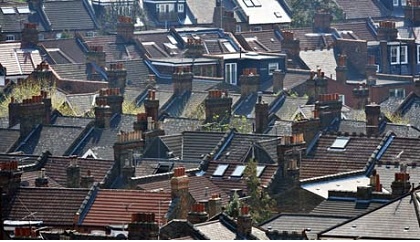 The right to buy council houses has been scrapped
Fife Council sold more council houses than any other local authority in Scotland last year.
That is according to a Government report showing over 3,500 social homes were lost under the Right to Buy scheme during 2016-17, which was scrapped last year.
Government ministers say they are building more council houses than anywhere else in the UK, and faster.
Fife is the second largest housing authority, as Glasgow City Council outsources to a housing association.
Greig Henderson, Service Manager said: "As the second largest local authority, Fife will naturally by comparison have a larger volume of sales, however over the last five years we have built over 260 council houses each year, making us the leading provider of local authority social housing is Scotland and in the top three in the U.K.
"We are currently planning on building 300 new homes year over the next five years, which will see real growth in the stock following the demise of Right to Buy."
Graeme Brown, Director of Shelter Scotland, said: "That the out-dated right-to-buy policy has now come to an end is very good news for our housing system.
"It is also concerning that local authority eviction actions against social tenants resulted in a 9% increase in evictions and abandoned dwellings.
"This is further evidence that welfare reforms continue to hit some of the poorest people in our society the hardest and that social landlords need to focus on alternatives to eviction to prevent homelessness."
Aging population
One Scottish charity is asking Holyrood to make sure more new affordable homes're 'future proofed' - meaning they're suitable for older people to live in.
Keith Robson, Age Scotland's Chief Executive of Charity Services, said: "It is good news that hundreds of new homes have been built in the last year.
"But with the number of people aged 65 and over set to rise by over half a million between now and 2037, we need to make sure that there are sufficient numbers of new homes of different tenures and different types.
"Age Scotland believes all new affordable homes should be 'future proofed' to meet the needs of older people.
"Many new housing association homes are already adaptable by having wet floor showers and being wheelchair accessible, but this good practice needs to become the norm.
"It's also important that new homes are in the right place for older people to access local shops, health services, and transport.
"We would like to see planners working with local people to build resilient, age-friendly communities."