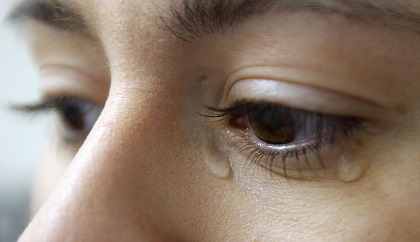 A Fife MSP is welcoming steps being taken by the Scottish Government to tackle misogynistic hate crime.
Jenny Gilruth says the move will mark a step towards stopping violence and harassment by men towards women.
It is part of a review being carried out by Lord Braccadale into Scotland's legislation on hate crimes against things like, race, religion and gender.
Campaigners have welcomed the move and say it will also change the attitude of men towards women.
The Glenrothes MSP told Kingdom FM News: "The Scottish Government is working hard to tackle gender-based prejudice and misogyny in Scotland.
"Through education, legislation and enforcement we can begin to eradicate violence against women and girls while challenging unacceptable attitudes and harmful behaviour in Scotland.
"I believe that targeting misogynistic behaviour as a specific offence could be an effective step in addressing this form of behaviour and the wider damage it does. I look forward to the consultation's launch in November."
Heather Williams, Interim-Manager at Fife Women's Aid has also welcomed the announcement:
"Fife Women's Aid welcomes the Scottish Government's commitment to reviewing the law to help tackle the harassment experienced by women and girls across Scotland on a daily basis.
"This harassment of women and girls which happens simply because we are female takes place in ours schools, workplaces, streets and homes and this is unacceptable.
"While providing protection through new legislation is welcome, just as importantly we need men who believe this is unacceptable to stand up against it, it's not enough to say I do not do it is only some men."