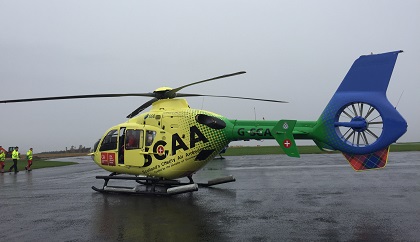 A 61-year-old man has been admitted to Ninewells Hospital after sustaining injuries at an address in Cardenden this morning.
The man reportedly fell from the roof of a house under construction on Station Road.
Police say they were made aware of the incident around 11:30 this morning.
Scotland's Charity Air Ambulance landed in Wallsgreen Park at around midday before flying the casualty to Ninewells Hospital in Dundee.