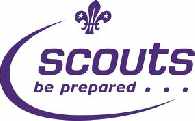 They'll be joining hundreds of other in West Virginia for the World Scout jamboree
Forty members of scouting troops across Tayside and Fife are heading off to america for a once in a life time opportunity.
They're taking part in the World Scouting Jamboree in West Virginia where they'll join thousands of other youngsters.
They'll take part in various activities like zip lining but will also learn about new and different cultures.
Kingdom FM news has been speaking to four Scouts - they've been telling us some of the best thing about being involved in the organisation:
Ellie Perkins, 15, is a member of the Perth and Kinross Scouts:
Finlay Knife, 14, is a member of the Kirkcaldy Scout troop:
Caroline Newton, 14, is also a member of the Scouts in Perth and Kinross:
Zack Brownlaw, 17, is a Scout member from Dundee: