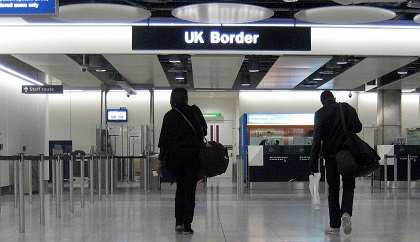 Research from the Federation of Small Businesses (FSB) in Scotland shows one in five small businesses across the country could close or "radically change" due to new immigration laws.
FSB Senior Policy Adviser Barry McCulloch told Kingdom FM News that the new immigration plans announced by the UK Government last week could negatively impact Fife in particular.
That's because hiring EU nationals will become harder and more expensive under the new scheme.
Mr McCulloch said that businesses may be forced to close, relocate to a country in the EU or introduce automation in the production line if they can't hire staff from Europe.
Around 40% of small Scottish firms currently have at least one EU national on their books – an increase of 14% since 2017.
Mr McCulloch explained some of the potential impacts of the immigration proposals and what Fifers can do:
The FSB has released a four-point plan it says will meet Scotland's needs.
It proposed a separate visa for remote parts of Scotland, giving more points to workers interested in settling north of the border, creating an additional route for migration in Scotland using the Scottish income tax code and reforming the Innovator visa to attract more entrepreneurs.
The UK government said: "We're ending free movement, taking back control of our borders and delivering on the people's priorities by introducing a new UK points-based immigration system.
"Employers will need to join our mission to level-up skills and economic growth across the whole UK so that we deliver a high-skill, high-wage and highly productive economy."