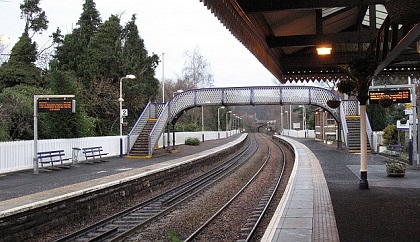 Train services in Fife are not being prioritised by the country's railway operator, ScotRail.
That is according to MSP for Mid Scotland and Fife, Claire Baker.
It comes after ScotRail announced there's been major improvements to train punctuality for services in the Kingdom, with service cancellations in the area at there lowest level in a year.
But speaking to Kingdom FM News, Ms Baker said she thinks the needs of Fifers are being neglected by ScotRail:
ScotRail operations director, David Simpson, said: "The successful delivery of our remedial plan remains a priority for everyone at ScotRail and I am delighted to see the progress we have made in such a short period of time.
"We put in a lot of work to identify the areas that would have the most impact for our customers and meeting those commitments is improving punctuality, reducing cancellations and providing more seats throughout the country."