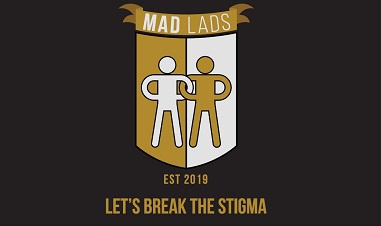 Two friends are sharing their experience with mental health to help other men in the Kingdom.
Mental health blog Men with Anxiety and Depression - also known as MAD LADs. - was set up by Andrew Inch and Lee Gillies after they both fought their own battles with mental health.
The blog can be found on social media - the duo say they wanted to make it accessible for people to read in the comfort of their own homes.
The idea for MAD LADs came about after Andrew started writing about his own experiences with mental health.
He says the idea came around after he went to get help:
Lee says reading about his friend of 15-years experiences helped he address the way he was feeling.
Andrew and Lee have also launched their new feature - the MAD Bible - which allows other people to contribute their stories and experiences with mental health to the blog.