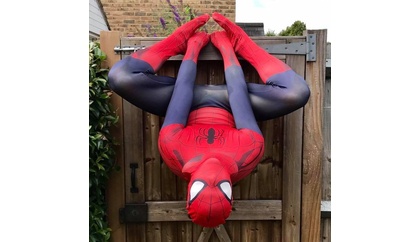 'Duloch Spiderman' has lifted spirits in Dunfermline during the coronavirus crisis
'Duloch Spiderman' has been cheering up local kids in Dunfermline, amid the coronavirus outbreak.
Dave Roper is raising money for Calaiswood School, which supports children and young people with additional support needs.
An online fundraiser has reached its initial £100 target in two hours, but Dave is hoping to reach £500 by continuing to run daily.
His son Liam is autistic and Dave was inspired to put the Spiderman outfit on after his wife suggested yesterday he should do that.
Dave tells us he intends to keep putting smiles on people's faces: