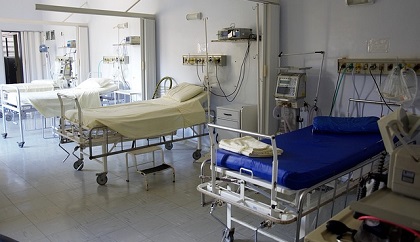 There's calls for NHS Fife to "swiftly improve" the level of care it is providing for some cancer patients in the Kingdom.
Politicians from across the region are reacting to statistics, which've revealed less than one in ten head and neck cancer patients aren't getting access to speech therapists before treatment.
It means most patients aren't prepared for potential side effects, like struggling to eat, speak or swallow.
Fife Labour MSP Alex Rowley said: "NHS staff do an amazing job bur growing pressures coupled with depleting resources are making it harder to deliver the acre that patients need.
"It is unacceptable that in Fife so few patients with neck and head cancer are getting access to a speech and language therapist before beginning treatment."
Meanwhile, Conservative MSP Murdo Fraser said he intend to raise the matter with the Scottish Government.
He said: "The figures for Fife are really concerning and shocking."
No Scottish NHs board met the Scottish Government's target of 90%.
We have approached NHS Fife for a comment.