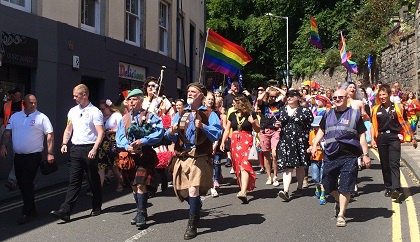 Shop owners, workers and residents from Kirkcaldy are standing together after an LGBTQ+ flag was torn down.
Two men were filmed ripping down the rainbow banner, that had been hung in support of June's Pride month, before burning it earlier this month.
It comes just weeks before Fife's set to host its third ever LGBTQ+ rally - which is expected to bring more than £150,000 to the Kingdom's economy.
These shop owners in Kirkcaldy spoke to Kingdom FM News and said they will continue to show their support: