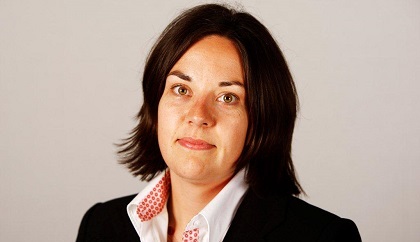 The MSP has donated a portion of the fee to charity after appearing on I'm a Celebrity, Get Me Out Of Here.
Kezia Dugdale has revealed she was paid £70,000 for appearing on the relaity TV show I'm a Celebrity.
The MSP's donated £5,000 to charity from the earnings, as well as her £2,500 MSP's salary for the time she was on the show.
Three Scottish charities will receive a part of the donations.
Since 2015 Ms Dugdale has donated almost £30,000 to charity.
Kezia Dugdale said:
"I'm pleased that a number of charities which do amazing work across Scotland will benefit financially from this.
"I'm delighted to be back in the Parliament serving my constituents across the Lothians. I held more than 30 surgeries across the region in 2017 and I will continue to be an open and accessible MSP throughout 2018 and beyond.
"I also look forward to developing a number of campaigns around the Year of Young People in 2018."