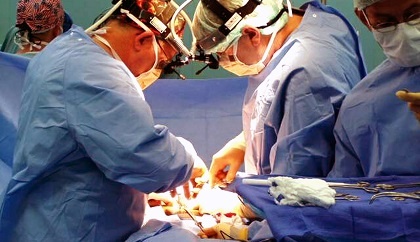 Cataracts sufferers in Fife could be waiting less time for corrective surgery following the opening of new operating theatres in Dunfermline.
Adjoining treatment rooms, nicknamed 'Jack and Jill' theatres, are now open for surgery at the Queen Margaret hospital.
The upgrade cost over £560,000 but is expected to cut waiting times for patients significantly.
The idea behind the connecting rooms is that a surgeon can treat a patient in one room while nurses clear and prepare the other room for the next patient.
Dr Shona Sutherland explains why the investment has been made: