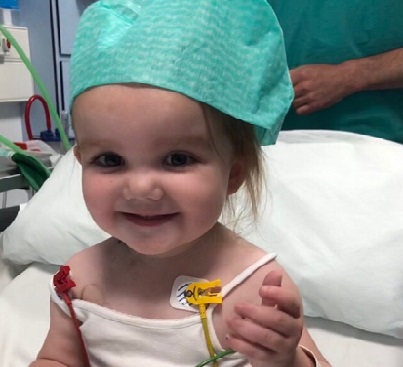 A special coffee morning will be held to help a little girl with a rare blood disorder.
Someone in Fife could be be a perfect match to save the life of a little girl.
Two-year-old Adeline has a blood disorder so rare doctors have been unable to give her an official diagnosis.
She's been undergoing blood transfusions for months - but that isn't a cure for her condition.
In an effort to help find a match Adeline's aunt Linda Thomson's hosting a coffee morning at Kat's Mission in Kinglassie where they'll be raising money for Adeline;s family and taking swaps to see if anyone's a match.
Adeline's mum Steph Davies has says; "All we want is to find a match for Adeline.
"It's just been a huge waiting game since we found out she was poorly to wait for this ten out of ten match.
"I hope one day soon we can find one and I can thank them.
"It just means everything - it's Adeline's life."
The coffee morning will run from noon today.