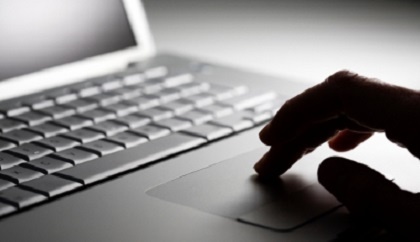 There are calls to tackle online abuse
Jewish and Muslim leaders in Scotland are joining forces to tackle antisemitism and islamophobia.
Both sides are pledging to help shape hate crime laws, challenge online abuse and address prejudiced media reporting of Muslims and Jews.
They are also calling for a Women's Network to combat gendered abuse.
Jewish and Muslim women are more likely than their male counterparts to be subjected to prejudice and abuse.
A joint 'communique' was signed on Tuesday 27th November by representatives of the Muslim and Jewish communities in Scotland at a meeting between the Scottish Council of Jewish Communities (SCoJeC) and the Muslim Council of Scotland (MCS), organised by the Scottish Parliament's Cross-Party Group on Tackling Islamophobia.
Anas Sarwar, the chair of the Group, said: "This is a landmark communique, bringing together communities to work together to address Islamophobia and Antisemitism.
"Silence is no longer an option for those who believe in equality and unity, and we can't just pick and choose which type of equality we speak up for.
"We can't leave the fight against Antisemitism to the Jewish community, and we can't leave the fight against Islamophobia to the Muslim community.
"This is a collective fight for all of us.
"I'm pleased the CPG on Tackling Islamophobia has been able to bring groups together to discuss shared experiences, shared challenges, and shared ideas."