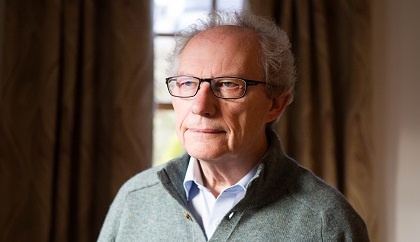 Scotland's former First Minister Henry McLeish has told Kingdom FM News politicians, including himself, have to accept some responsibility for the state of social care, amid the coronavirus pandemic.
In an interview with us this week, he thought the ongoing crisis in the sector was an 'accident waiting to happen'.
Meanwhile, Mr McLeish also said Scotland and the rest of the UK went late into lockdown to deal with the spread of Covid-19, but didn't envy ministers at Holyrood and Westminster.
But he added devolution is doing its job north of the border, as well as in Northern Ireland and Wales.
On the pay of care workers, Mr McLeish said it wasn't acceptable they were only on the minimum wage.
He also expressed his concerns about testing south of the border, claiming more laboratories could have been used to process tests.
Mr McLeish also unhappy with what he says is the 'command and control structure' of the NHS and public health in England.
We've contacted the Department of Health and Social Care and Public Health England for a response.
Henry McLeish was First Minister of Scotland between 2000 and 2001.
During his time in office, he introduced the policy of free personal care during the first term of the Labour-Liberal Democrat coalition at the then Scottish Executive.
He also served as an MSP for Central Fife at the Scottish Parliament between 1999 and 2003 and was also an MP in the House of Commons for Central Fife between 1987 and 2001.
You can hear the first part of our long interview with him, where he spoke to our reporter Anas Hassan about the pandemic, the health service during this time and social care: