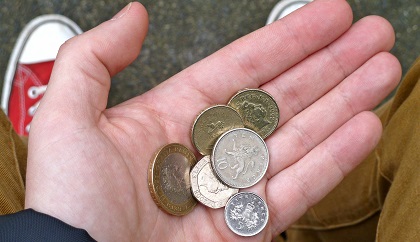 Employers in North East Fife are being praised for paying their workers the real Living Wage.
There are more people in the area being paid £9-an-hour or more than in 2015 - but the area does have the lowest number in Fife of people earning that.
The number is thought to be what employees need to take home to cover the cost of living.
Prospective Parliamentary Candidate for North East Fife Wendy Chamberlain said:
"This means many more people in North East Fife are earning enough to get by, I am really delighted to hear that.
"This won't have happened by accident, and employers who've increased the pay of their workers deserve the credit for taking this decision.
"However, compared to the rest of Fife, the North East has the largest percentage of people earning below the real living wage level, so there's more work to be done here.
"In work poverty is a problem in areas across Scotland and I'm pleased to see this reduction in North East Fife.
"In the context of a Conservative Westminster Government who seek to reduce welfare payments at every opportunity, it's increasingly important that people have secure jobs that pay fairly."