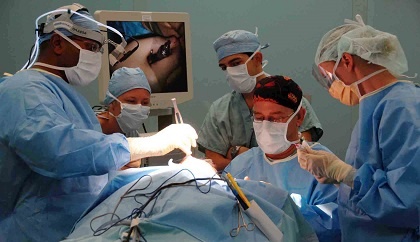 Figures show 561 patients waited over the legally guaranteed wait time in December 2018.
That is compared to just 135 patients in September 2017.
North East Fife MSP Willie Rennie said: "No one should wait longer than promised, but this isn't just a handful of people, more than 500 people have been missed by NHS Fife for the 12 week target, I'm sure the board would agree that's simply not good enough.
"I'm concerned that the numbers of those waiting past the target is growing, and I encourage NHS Fife to reassure current patients that this backlog is being addressed.
"It can be a worrying time waiting for surgery or treatment, longer waits only adds to that, patients in Fife deserve better.
"Staff are doing their best to keep up, but clearly something in the system is not working and we need to make sure they have all the resources they need at their disposal."
Director of Finance and Performance, Carol Potter, said: "NHS Fife is absolutely committed to minimising waiting times for patients requiring treatment.
"Challenges in a small number of specialities have negatively affected our ability to meet certain performance targets.
"A great deal of work has been carried out to redesign elements of our most challenging specialities and put improvement plans in place which, aided by resources allocated through the national waiting times improvement plan, should enable us to reduce waiting times moving forward."