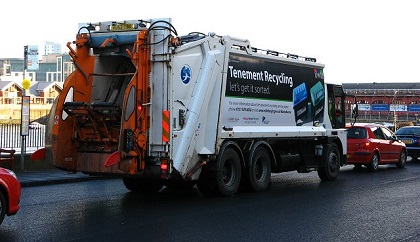 Drivers in Fife are being urged to be patient and drive safely around bin lorries and workers.
The warning comes from the council after a number of incidents of near misses with other cars and confrontations between refuse collectors and motorists.
Fife Council is calling on all motorists to be patient around waste vehicles, as accidents can have a huge impact on people's lives, including the person driving dangerously.
Councillor Ross Vettraino's the council's environment committee convener and said: "Most local drivers are careful and considerate, and their help and patience as they negotiate the council's refuse collection vehicles is greatly appreciated.
"Sadly, recent incidents have included verbal abuse, violence, and near-misses by impatient drivers, all of which makes the hard job of refuse collection even harder.
"Consequently, the council is increasing staff training to widen awareness of the risks and is working with Police Scotland to reduce threatening behaviour, as well as dangerous driving.
"Council employees are doing the essential job of emptying your bins and deserve to be able to do this in safety and free from abuse.
"It should also be remembered that refuse collection, in common with all public services, is a better service, if it has the public's active support."