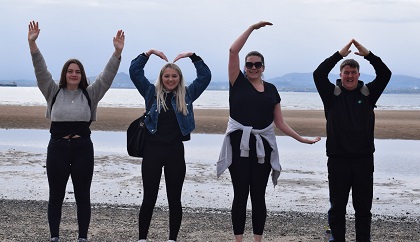 Kirkcaldy YMCA are one of the organisations to receive funding (Pic: Facebook)
Fife is to receive the largest lump sum of funds in the latest cash dish-out from the National Lottery.
Kirkcaldy and Glenrothes YMCA's, as well at St Lukes Episcopal Church, will receive a combined total of £596,599 pounds from the Community Fund.
The church is using its £375,235 grant to fund its "Peace n' Jam" project for the next three years, as well as to refurbish a space within the building into a cafe and social hub.
Meanwhile, Kirkcaldy YMCA will use its £50,089 to run drop-in cafes for people aged between 16 and 24 to help improve their mental health and wellbeing.
Elsewhere, YCMA Glenrothes is using their £171,275 grant to re-develop the back courts of the homeless accommodation in Alexander Road into a Healthy Living Garden.