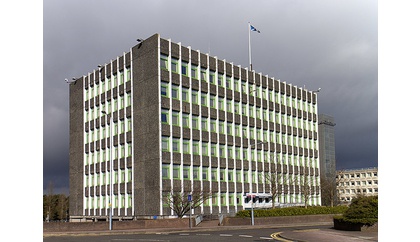 © William Starkey
The Chief Executive of Fife Council has announced humanitarian assistance centres will be set up to help with food and medicine distribution during the coronavirus pandemic.
Steve Grimmond says the move is being made to help the vulnerable in communities, amid the crisis.
Details about a COVID-19 helpline will also be announced soon.
The moves have been revealed in an open letter to Fifers.
Steve Grimmond appreciates times are tough for people across the Kingdom.
He said: "We'll shortly be announcing details of a coronavirus helpline and humanitarian assistance centres which will help co-ordinate the distribution of medicines and food for the most vulnerable in our communities.
"We're also looking at any services people are paying us directly for, such as music tuition in schools.
"In this example we're exploring whether we can arrange online lessons or, if there are no alternatives, how to refund money to families who have paid their bill.
"We'll issue more advice for people around payments like this as soon as possible.
"I realise that this is an extremely difficult time for individuals, households and businesses - with many people struggling financially through an uncertain time.
"Processing grants and support for those in need is one of our top priorities at the moment as we also strive to keep other critical services running.
"So I would like to thank people and urge those who can continue to pay their council tax, rent and other bills to keep doing so, wherever possible, so that we can keep supporting vital services for as long as this goes on."
Image from William Starkey released under Attribution-ShareALike 2.0 Generic