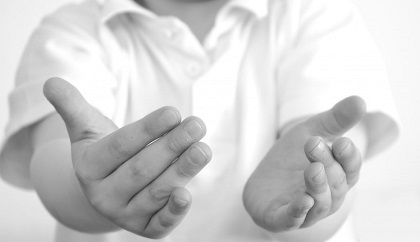 The costs of the Scottish school day that fall on families to pay have been revealed by a parliamentary committee.
It has published a report on what can be done to support the education of children and young people who are experiencing poverty.
The Scottish Parliament's Education and Skills Committee is now calling for a range of measures to address the continuing attainment gap between the least and most deprived.
The Committee heard numerous accounts of families unable to afford the correct school uniform or to regularly clean their children, growing issues with digital exclusion as technology is used more and more by some schools and, stigma surrounding parents registering for, and children eating, free school meals. Worryingly, the Committee also heard of pupils struggling to afford materials to help them take part in school classes, such as home economics, PE and art and design.
However, the Committee also heard of a huge amount of really positive work being done by individual schools such as clothing swap shops, counselling, breakfast clubs and Summer meal clubs to help address holiday hunger.
The Committee is now calling on the Scottish Government to work closely with local authorities to ensure that policies at school level and above are "poverty proofed" so there are fewer financial barriers to school education.
Speaking as the report launched, Committee Convener James Dornan MSP said:
"We heard strong evidence that aspects of UK Social Security policy are the single biggest reason for the increase in child poverty.
"We heard time and again that teachers are increasingly seeing children who are affected by poverty including children coming to school hungry.
"That this is an increasing problem in Scotland is utterly appalling but we know that this is something that schools cannot tackle alone.
"If we are serious about reducing the attainment gap, then we need to ensure that our schools do not have costs which impact on young people's time at school including their opportunity to learn.
"This is not always about big changes, but rather a recognition that even the smallest policy can sometimes have a serious impact on families experiencing poverty.
"The cost of some school uniforms can be prohibitive.
"Similarly, the move to online payment or selection of school meals or trips creates a barrier for families who are not online.
"Clearly the Scottish Government, education authorities and schools are working hard to address these issues, but there is still more to do.
"There has to be more support to help teachers and school staff who are working so tirelessly on the front line to help in schools.
"There also needs to be more recognition of the value of youth workers in our communities and in schools supporting our young people."