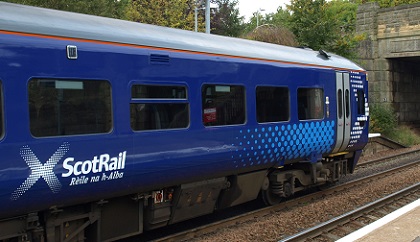 A group of Fife MSPs have met with the managing director of Scotrail to demand train services in the Kingdom improve.
Alex Hynes has been asked to give commuters in Fife reassurances that the recent disruption will no longer continue.
The rail network across the Kingdom has experienced a number of delays and cancellations over the last month.
Kirkcaldy MSP was in the meeting David Torrance and said:
"I appreciate that the industrial action by RMT members has caused difficulties for ScotRail, as has the late delivery of new trains. However professional change management is a reasonable expectation from a train operator. Fife passengers have not seen that.
"I am also well aware that ScotRail's punctuality rating is 87.3% as compared to the GB average of 85.7%, so in that GB context its performance is above average.
"We also have to understand the Scottish Government and ScotRail are undertaking investment in rail travel at levels which – on a per capita basis - are double the level for the rest of GB. Fife passengers have not seen a return on that investment.
"In recent weeks I have received complaints about cancellations, delays, stop skipping and overcrowding.
"I expect service levels to be sufficiently reliable and affordable to allow constituents to commute with confidence to Edinburgh, Perth or Dundee to work or study.
"Indeed I use ScotRail services myself to commute to Edinburgh when Parliament is in session. Fife passengers need to see improvements, and fast.
"Today's meeting allowed me to confront ScotRail's senior management with the failings being imposed on my constituents and seek assurances that they will be addressed quickly."