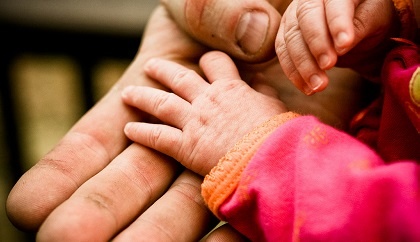 Peter Grant, MP for Glenrothes, said he believes "life in the womb is human life"
The MP for Glenrothes has voted against moves to legalise abortion in Northern Ireland.
Peter Grant was the only Fife representative to vote against proposals raised in Westminster on Tuesday.
MPs overwhelmingly voted to back amendments which require the government to liberalise abortion and extent same-sex marriage to Northern Ireland if devolution in the country is not resolved.
Speaking to Kingdom FM News, Mr Grant said:
"I believe that life in the womb is human life and I believe in the equality of all human lives.
"I cannot in conscience support legislation that I believe would allow the deliberate ending of human life, whether before or after birth."
He added: "I welcome the fact that the SNP recognises that there are sincere and deeply held views on both sides of the abortion debate and has a very long standing position of allowing our elected representatives to vote according to our consciences.
"Many of my colleagues have a different understanding of the nature of life in the womb and have come to the conclusion that they support legalised abortion.
"I respect their right to act and vote according to their sincerely held views.
Meanwhile Douglas Chapman- who represents Dunfermline and West Fife- did not take part in either vote, as he said it went against SNP party policy of voting on devolved matters.
MP for Kirkcaldy and Cowdenbeath, Lesley Laird, and Stephen Gethins, who looks after North East Fife, both voted in favour of extending same-sex marriage and legalising abortion in the country.
MPs backed the same-sex amendment by 383 votes to 73, while the abortion amendment was backed 332 to 99.