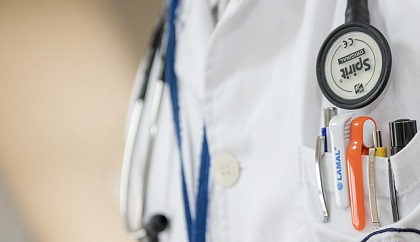 The average age of GPs is falling
The average age of Scottish GPs is going down - but the workforce is still being threatened by Brexit.
New figures show over half (53.6%) of doctors here are now under the age of 45, which is a rise of 4.5% since 2008.
But around one third of European doctors working in Scotland say they are considering leaving the country when the UK leaves the EU.
Scottish Parliament Health Committee member, David Torrance MSP, said: "With Scotland's overall population getting older, putting greater demands on our NHS, it's encouraging to see our GP workforce bucking that trend.
"Scotland's GPs are getting younger – with the overwhelming majority of growth in the workforce coming from new GPs under the age of forty-five.
"The Health Secretary has set out her ambition to recruit a further 800 GPs over the coming years to plan for those growing demands on services.
"That's why the Scottish Government is raising the number of medical places at Scottish universities to an all-time high.
"But the fact is this – Brexit could undo all of this progress in a single stroke, as the Tories put their narrow-minded obsession over curbing immigration before what's best for our NHS.
"That's why the SNP is fighting tooth and nail to keep Scotland in the EU or, failing that, within the single market with continuing free movement in skilled workers."