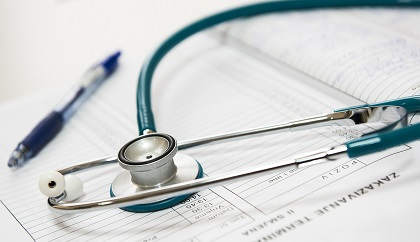 Several surgeries are struggling to recruit
GP shortages in Fife are being highlighted at Holyrood later this week by one of the Kingdom's MSPs.
Claire Baker is asking the Scottish Health Secretary what support is being offered to surgeries struggling to recruit enough doctors.
It follows the closure of one GP practice in July, which had been relying entirely on locums.
As a result, 16-hundred patients were sent to other surgeries.
Claire Baker MSP said: "Fife has been facing a growing GP crisis for some time and as RCGP highlighted it is expected to get worse not better in the years ahead.
"Patients deserve to been seen quick, by their regular GP and without being ferried from practice to practice.
"Whilst NHS Fife do a good job filing holes and nobody is doubting the care of locum GP's, this is no substitute for a stable GP practice.
"That is why we need to see a genuine guarantee from the Scottish Government to support struggling GP services throughout Fife.
"I'll be raising this issue directly with the Health Secretary. We need to see a commitment from the Government to ensure GPs get the support that they deserve.
"As we face an ageing population, primary care will only become more and more important. It is important that the Scottish Government taking this opportunity to make a commitment to patients in the Kingdom."