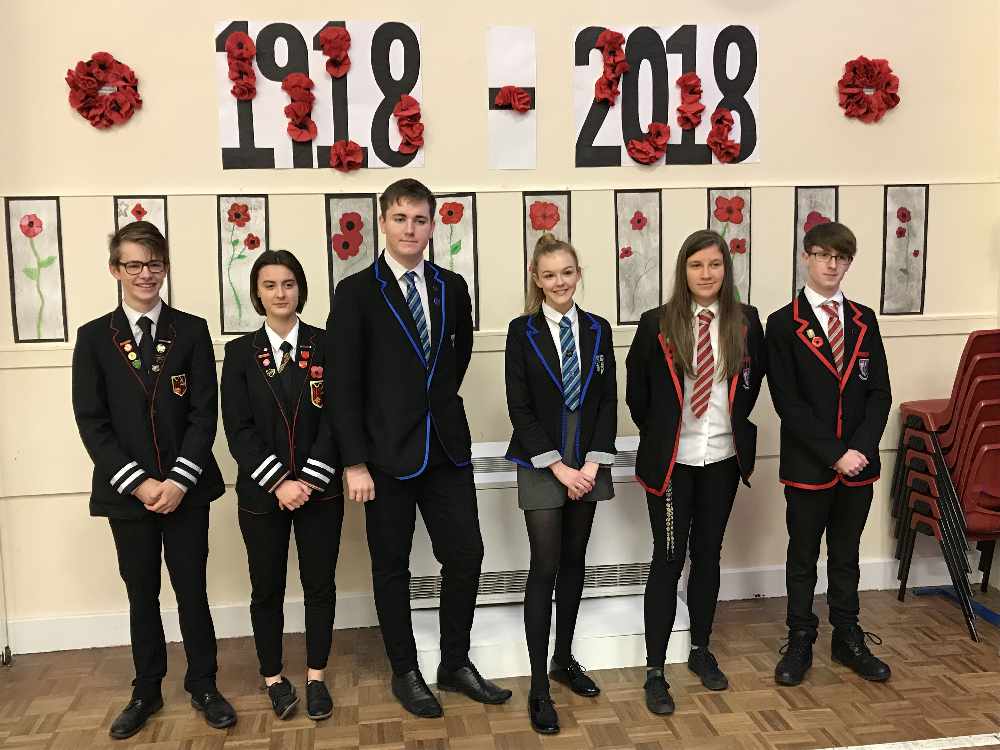 Pupils from the three high schools in Glenrothes will come together this evening to commemorate remembrance Sunday.
Auchmuty, Glenrothes and Glenwood highs will hold a special assembly for young people, parents and teachers around the theme of peace.
They'll then be lead by their head boys and girls on a walk to the town's war memorial where a special service will be held.
Glenrothes head girl Rachel-Gray Brown said: "It's really important to have a representative from each school and having the three representatives from the Glenrothes high schools is really important to commemorate this for the peace walk and for remembrance day to represent the schools as well."
Auchmuty's male pupil representative said: "There was a screening of a film about World War One in our assembly hall, that was for the younger years because kids are not fully aware of what is going on with the war so a film is a good way to introduce it to them."
Kerry Walker's the Glenwood High School Head Girl and said: "My dad tells me stories of how my grandma's mum got left because my he died in the war and she was left by herself for nine kids."