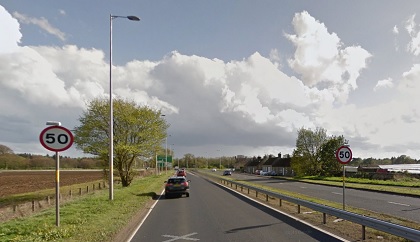 Residents in Glenrothes say plans to make the Cadham and Blafarg junctions through the town safer have 'ground to a halt'.
Campaigners suggest making the notorious strip of the A92 into a roundabout would solve safety issues there.
But they say since Michael Matheson took over as Transport Minister they have heard 'absolutely nothing' from him.
The previous minister Humza Yousaf had visited the area, with plans to change the road into a roundabout.
North Glenrothes Community Councillor Ron Page is part of the campaign and said: "When the newly constituted NGCC met on and when I announced that there was no development whatsoever since the September NGCC meeting, I was urged to contact the new Minister of Transport and Transport Scotland once again to voice concern.
"There has been no reply, to the chagrin especially of the new members of the NGCC.
"It is not acceptable that major concerns of local communities are ignored by our government and it appears that the A92 campaign must be stepped up somehow once again.
"The previous minister, Humza Yousaf, did visit these junctions to witness the hazards for himself, but a "no reply" could indicate "not bothered" by the new Scottish Cabinet, although we just do not know.
"I had indicated in my letter the hope that since Mr Matheson was Minister of Infrastrucure as well as of Transport and was in the new Cabinet that there was a degree of hope. Very regretably there has been absolutely no response.
"It is little wonder the community council is angry."
A Transport Scotland spokesperson said: "It is inaccurate to suggest we have not responded to correspondence on this issue.
"Our latest response issued on 5 November 2018. We received a follow-up enquiry and will again respond in due course.
"We will continue to engage with anyone who has concerns about road safety in Scotland.
"Road safety is a priority for the Scottish Government.
"The Scottish Transport Appraisal Guidance study for the A92 has now been finalised by our consultants and we are currently reviewing the recommendations and considering what options we can take forward in consultation with our road operating company and Fife Council.
"The appraisal has considered the junctions at Cadham and Balfarg as well as the junctions through Freuchie.
"The aim of the report was to identify which measures will address the recognised issues and which can be delivered as part of the Strategic Road Safety Programme.
"It also provides the basis for potential future major improvements.
"We intend to arrange a further meeting with North Glenrothes Community Council before the end of the year to discuss the findings of the study and the potential measures which can be implemented to improve road safety."