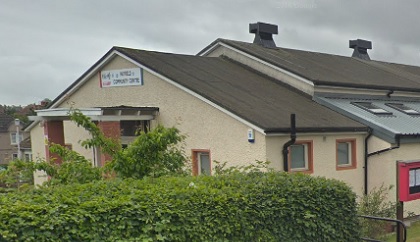 Gifts were stolen from the centre on Hayfield Road
Thieves have stolen hundreds of pounds worth of gifts, money and computers from a community centre in Kirkcaldy.
Toys, computer equipment and a three figure sum of cash was taken from the Hayfield Community Centre between 1pm on Sunday 2nd December and 6.20am on Monday 3rd December.
The presents were supposed to be handed over to a Kirkcaldy charity.
Inspector Joanne McEwan said: "The Hayfield Community Centre held a Christmas Fayre on Saturday 1st December, which had been well attended by local residents and the money and toys that were stolen from within were due to be donated to the Cottage Family Charity, which supports young families in Kirkcaldy.
"Those responsible for this incident have taken vital funding for a charity, as well as gifts intended for children in need at Christmas and we are actively pursuing various lines of inquiry to identify the culprits.
"We are urging anyone who saw any suspicious activity around the community centre during Sunday afternoon and Monday morning to contact police immediately.
"In addition, anyone with any other information relevant to our investigation should also get in touch."
Anyone with any information is being asked to contact Kirkcaldy Police Station on 101, quoting incident number 521 of the 3rd December.
Alternatively an anonymous report can be made to Crimestoppers on 0800 555 111.