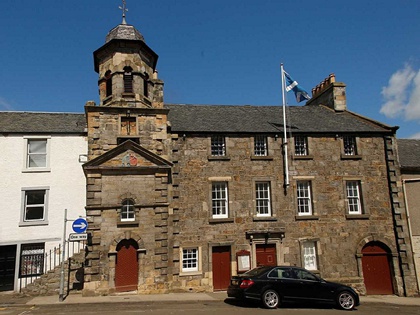 There has been a second big funding boost for a Fife regeneration project in Inverkeithing.
The project which is aiming to rejuvenate the historic burgh has been given £1,255,900 from the National Lottery Heritage Fund for essential repairs and improvements to be carried out.
The new award will now be added to the grant made in April to Inverkeithing of £1,007,700 from the Historic Environment Scotland Conservation Area Regeneration Scheme (CARS), along with Fife Council money and other funding contributions.
Councillor Alice McGarry, Area Convenor for the South and West Fife Area Committee said: "This is more good news for Inverkeithing and its regeneration.
"It reflects the positive and constructive input taken on board from local people and groups in Inverkeithing whilst the applications were developed.
"It also represents a major step forward in starting to realise local people's vision for the town as expressed in the Imagine Inverkeithing Community Masterplan developed last year.
"People wanted to see new investment, jobs, and diversifying the local economy, whilst protecting and enhancing our built and natural heritage.
"The National Lottery and CARS funding will enable repair and redevelopment of the Town House as a community use hub; major streetscape uplift in the High street and the Market Square; and a grant scheme for repairs to other historic buildings in the town centre.
"There will also be a wide range of training and education courses and activities for the whole community, designed to improve heritage skills and knowledge for both adults and children. "