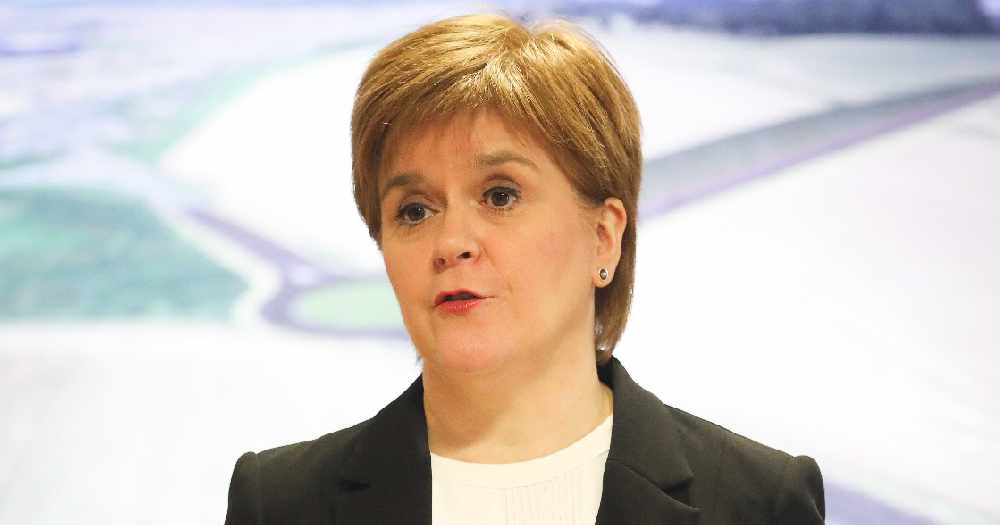 The first minister has announced that Scotland is moving into the third phase of easing lockdown restrictions.
Nicola Sturgeon says enough progress has been made to reopen significant parts of the economy.
From tomorrow, people will be able to meet with up to 15 different people from up to five different households outdoors, as long as distancing is maintained.
A maximum of eight people from three households can now also meet indoors, again with distancing in place, which can include overnight stays if sufficient hygiene measures are followed.
Tomorrow is also when face coverings become mandatory in shops.
From Monday (July 13) shopping centres can reopen - with safety measures in place - while organised outdoor contact sport for children and young people can also resume, subject to guidance being followed.
There will also be a further resumption of certain public services, and an easing on some restrictions for pregnant women attending appointments and dental patients.
From Wednesday (July 15) indoor restaurants, cafes and pubs can reopen, though the first minister says it is essential that safety guidelines are followed "rigorously".
Venues may be granted an exemption from the two-metre rule from this date, but that is dependent on them installing measures to protect customers and staff.
The tourism sector including hotels can also reopen on that date, along with museums, attractions, libraries and cinemas - though tickets must be sold in advance where possible.
Hairdressers and barbers can resume business from Wednesday.
Ms Sturgeon has further announced that she has brought forward the date for places of worship to reopen for services and prayer to Wednesday, but numbers will be limited and singing will be restricted.
There will also be an easing of some restrictions on attendance at funerals, weddings and civil partnerships, though numbers will still be limited, and this does not apply to receptions or wakes where the rules on household numbers must be adhered to.
Childcare services can also resume on Wednesday.
The next set of changes will come into force on July 22 when beauticians and nail salons will be able to reopen, while colleges and universities can begin a phased return.
The first minister has also confirmed it is still the plan for schools to resume full-time from August, but this depends on the virus continuing to be suppressed.
But she says phase three may last longer than three weeks, given the significant measures that are being taken.
She told the Scottish Parliament: "Perhaps, more than ever, now is a time for great caution. Remember that life should still not feel entirely normal, and at all times - especially when we are meeting indoors with people in other households - we must be constantly alert to the steps we need to take to deny it the chance to spread."
She also encouraged people to avoid "like the plague" crowded places indoors and outdoors, adding: "It is only because of our collective action - our love for, and solidarity with, each other - that we have made so much progress.
"Now is not the time to drop our guard."