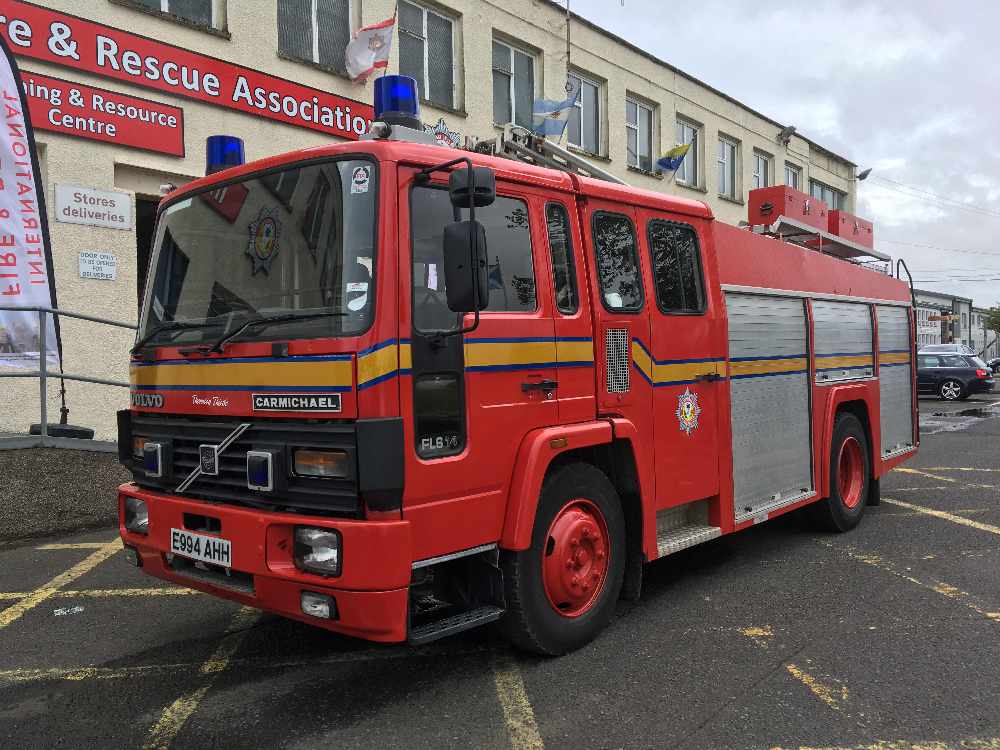 After travelling over land and sea, a refurbished fire engine from Fife is arriving in Bosnia. 
It's crew of six will train volunteers and the community in fire safety before leaving them the engine.
It's part of a project to train fire crews over there and educate the community in fire safety.
It's been crewed by the International fire and Rescue Association based in Thornton.
The crew is thought to be the first gender balanced mission of its type from the UK.
David Kay (Director/Chair of the IFRA said:
"I formed IFRA 16 years ago after visiting Bosnia whilst delivering Aid after the war and was asked to get the Bosnians a 4x4 rescue vehicle as it didn't want to set off the land mines when rescuing people."
"We have went from strength to strength with no Government assistance or major sponsors to become Scotland's biggest International Fire service charity helping in 19 countries delivering nearly 100 appliances and 50 containers full of equipment as well as this being our 60th training mission overseas."
"The team of 6 will be taking our donated appliance from Thornton to Hull Ferry Terminal where they will drive the remaining 1000 miles to its new home as a frontline fire appliance in the Town Of Cazin in North West Bosnia."
"As a bonus once we deliver this appliance to Bosnia one of the older appliances in Cazin will be donated to another Fire Station in a nearby Town of Petrograd, having a double effect of helping 2 areas with 1 Scottish donation."