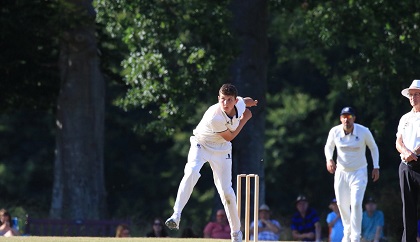 It seems as though the future of Scotland's cricket stars could hail from Fife.
A trio of cricketing champions from the Kingdom are representing Scotland in national action this week.
Emma Halliwell, Logan Briggs and Lyle Robertson all train at Falkland Cricket Club.
Club president and youth convenor Robbie Nellies said: "Emma, Logan and Lyle all thoroughly deserve this opportunity and are fantastic role models for the other children at the club.
"We are extremely proud of them all and to have 3 young cricketers representing Scotland in the same week is something the club has never achieved before."
14-year-old Logan is in action on Tuesday July 23 for Scotland's U15's, following the first of two matches against Lincolnshire on Monday.
Emma (15) also plays on Tuesday, this time for the U17's girl's squad against Nottinghamshire, and then Shropshire on Wednesday 24.
Meanwhile Lyle, who is 16, will don his whites for the boy's U17 squad against Cumbria on Thursday 25.