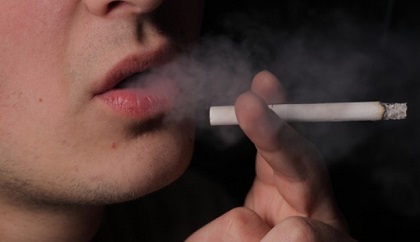 Fifers who smoke are being urged to take advantage of the many services available to encourage them to quit.
Kingdom FM News has obtained figures showing the number of people seeking help to quit from NHS Fife has dropped by more than 2-and-a-half thousand in the last 6 years.
Most people who smoke say that they want to stop.
And stopping smoking is the single biggest change they can make to improve their health, while protecting their family and saving themselves a whole lot of money.
Sheila Duffy, Chief Executive of ASH Scotland, said:
"Some people just decide to quit and manage it straight off – and can be surprised to find it was easier than they thought.
"For others it can take a number of attempts to succeed, but each time they learn something about themselves and what helps or gets in the way.
"There is free, expert advice from your pharmacy or Quit Your Way Scotland and you can get prescriptions for help if you need them.
"Just have a think, and talk to people, and pick your way to quit.
"Use our hashtag #TellUsYourWay to post on Facebook, Instagram or Twitter and let other people know how you quit smoking.
"We want to hear your stories and pictures of how you quit – so please share your experiences and encourage others to quit their way.
"No Smoking Day can be a helpful time to quit, along with many other smokers – let the people around you know that you've chosen to stop smoking and ask them to support and encourage you."