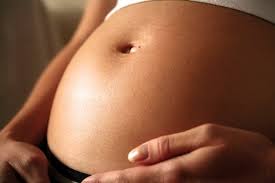 A Methil woman is campaigning to have a condition known as Endometriosis added to the school curriculum.
38-year-old Clare Watson from Methil has been living with the condition for a considerable amount of time and has been working to add the condition to the curriculum in an effort to inform young women of its effects
The condition occurs when tissue similar to the lining of the womb start to grow in other places on the body, such as the ovaries and fallopian tubes.
Endometriosis can affect women of any age, but it's most common in women in their 30s and 40s.
It's a long-term condition that can have a significant impact on your life. as Watson can attest to.
"It took me 16 years to get diagnosed and when I was diagnosed they put me straight onto the injection that puts you onto medical menopause. I didn't know what that was they just said to me if I had an injection it can make you all better so, obviously, I was like yeah, give me it.
"It's now only my bladder, my bowel and possibly my kidney so I have to take constant antibiotics to stop any infections. I have really bad bowel problems, so it's not good.
Every day I'm in pain, some days are better than others but pretty much every day."
Watson is hopeful that adding it to the Scottish school curriculum will help raise awareness for the condition.
"We've just got a campaign going in England with Ednometriosis UK. It's now been granted through parliament in England that menstrual wellbeing and Endometriosis will be taught in schools.
"We were at parliament on Tuesday and we're hoping to change that for Scotland as well, it is put in Scotland's curriculum but not as much as it should be.
"Every girl should know what a normal period is, should know at least the basics of what Endometriosis is. For me I think awareness is key, that's the biggest thing, if we are all aware of what it is then its going to be quicker to get the diagnostic time down."