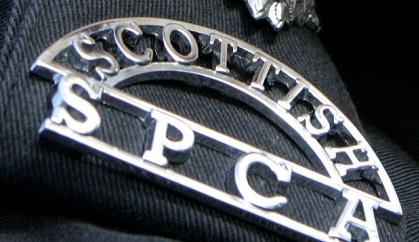 A Fife woman who caused 'unnecessary suffering' to her dog has been given a three year ban on owning another animal.
Alison Girdwood, 60, of Torryburn, Fife was sentenced at Dunfermline Sheriff Court on 11 May 2018.
Girdwood pled guilty to causing her dog Bracken unnecessary suffering, by failing to provide necessary veterinary treatment for a chronic skin condition and on-going ear infections.
Commenting on the investigation and court case, Scottish SPCA Inspector Nicola Liddell said, "When I first entered the property there was a strong fungal smell which suggested Bracken had been suffering from his condition for a long time.
"I removed Bracken from the property and immediately sought veterinary advice. It was determined that he was suffering from a number of chronic dermatological conditions.
"It became apparent that Bracken hadn't been seen by a vet since 2011 meaning that his various ailments had been unchecked for years.
"He had overgrown toenails, and inflamed paws meaning movement would have been arduous. He was also suffering from two masses, one of which was situated on his neck.
"Bracken was also suffering from severe dental disease, resulting in numerous teeth being missing, and 'dry eye' which would have severely limited his vision."
Liddell continued, "Sadly, due to the extent of his condition, Bracken was put to sleep following veterinary advice.
"These conditions would have been easily maintained if regular veterinary checks had taken place. It's clear that Bracken has been let down by Girdwood by her failure to take his needs into consideration.
""I'm happy the courts have dealt with this case, however it further highlights our push for tougher and more consistent sentencing.
"This level of neglect didn't happen overnight and could have easily been avoided.
"I hope Girdwood seriously considers her ability to look after animals once the three year ban has passed."