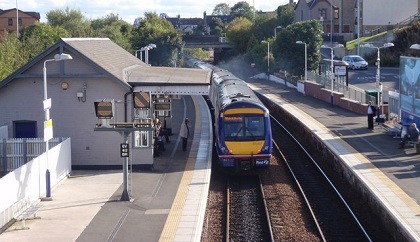 Fife's train stations need to be made more accessible for passengers with disabilities.
Only nine out of the 19 train stations in the Kingdom are easy to move around for wheelchair users.
Stations such as Burntisland've been pinpointed for their lack of mobility.
MSPs are urging Network Rail and the UK government to invest part of their 300 million pound Access for All programme in Fife stations.
Mid and Scotland and Fife MSP Liz Smith said: "Being able to access public transport is incredibly important, especially for disabled passengers who have fewer options.
"Too many stations in Fife don't have adequate access and this funding can go a long way to improving this picture.
"For example, wheelchair users cannot access the northbound platform at Burntisland station and have to travel one stop down the line before doubling back to use the southbound platform. This is simply not good enough.
"In highlighting these issues I hope we are able to encourage the Scottish Government to support our plans for greater accessibility in Fife."