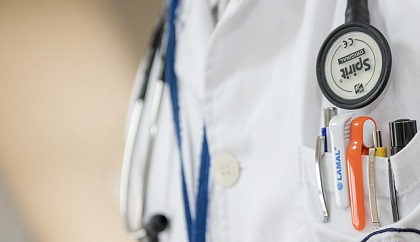 There are concerns patients in North East Fife are being turned away from NHS services in Tayside.
According to the Liberal Democrats in the Kingdom, some people living in Tayport, Newport and Newburgh are having referrals blocked.
It comes amid worries about out of hours GP services in St Andrews being scrapped, meaning patients have to travel to Kirkcaldy for overnight help.
North East Fife MSP Willie Rennie said:
"For people in North Fife, having the option of being treated by NHS Tayside has been an accepted norm for many years.
"In fact, the services in Tayside are being presented by health bosses in Fife as part of the service redesign here.
"Local people tell me that there's already a capacity problem at NHS Tayside and raised the issue with regards to the proposed closure of our GP out of hours service in St Andrews.
"I am very worried to learn that NHS Fife doctors are now telling us that referrals are being repeatedly refused by NHS Tayside and the problem is increasing.
"We need to know more about what is going wrong, so patients can get the care they need in a timely manner."
In a statement, NHS Tayside said:
"Tayside and Fife Out-Of-Hours (OOH) Services have a long standing agreement in place so that patients living in the areas of Tayport, Newport and Newburgh have the choice of being seen at the Primary Care Emergency Centres in Dundee or Perth.
"Since April 2018, the OOH Service in Tayside has agreed to temporarily extend this arrangement to include Cupar, Leuchars and St Andrews.
"This is in place overnight between midnight to 8am.
"In common with other unscheduled care services, OOH can sometimes experience periods of high demand. However, all patients referred to the service as part of the agreement with Fife Health and Social Care Partnership have been seen by the OOH service within clinically appropriate timescales.
"Each patient is triaged by NHS 24 before being referred to the service."