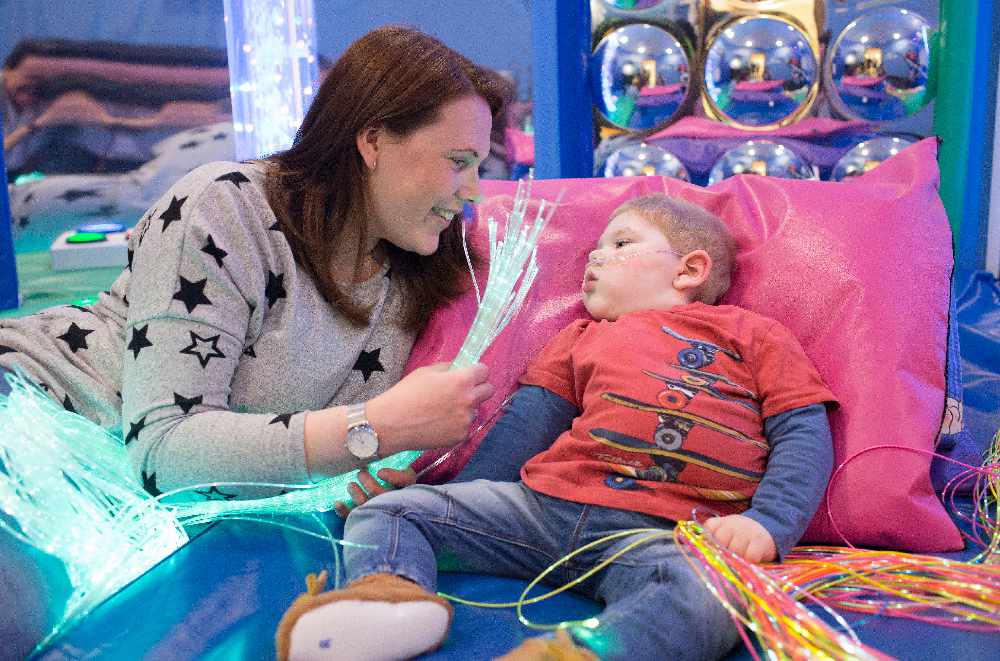 A mother from Fife, whose 3 year old son, Leo is battling a rare form of epilepsy, has been inspired by his courage to write a children's book.
Gill White has released the book entitled 'Leo and the Lightning Dragons' which tells the story of a brave knight overcoming the odds, much like her son.
Originally intended to be a birthday gift for her son, it has now been published by Fledgling Press and will be launched today.
Speaking to Kingdom FM News she said: "Leo has a difficult time of it, but we recently celebrated one year with no hospital stays.
"We are in and out quite a lot, but part of the reason we can stay at home is because we have the support of CHAS.
"We go to Rachel House and they also work with the hospital to try and balance things to keep him home as much as possible; he has a good team.
"Leo requires round the clock care but we are fortunate to have nurses who come in three nights a week to support us - without them we would be really stuck.
"Leo is such a brave, strong boy. He has had seizures every day since he was two months old, sometimes over 170 in a day.
"Half of children with his condition do not survive past two years old. You are always taught that if you fight and fight and fight you can overcome anything.
"He is doing that, but ultimately his condition can't be cured. I just thought it was really unfair and he deserves a much happier ending story than that, so I wrote him one.
"I approached a local illustrator, Gilli B, after seeing her work online – I thought it looked beautiful and fantastically quirky.
"I asked for a couple of illustrations and intended to turn it into a poster for his room.
"She fell in love with the story and asked if she could illustrate the entire thing. He got a proper book for his birthday, but it was only intended as a lovely wee gift.
"A year later, I took it up to Rachel House where the nurses passed it around and wrote really lovely comments inside the book.
They and my friends encouraged me to get it published, so I spoke to an author I knew in Edinburgh, Peter Burnett, and asked his advice. He took the book to Fledgling Press who fortunately loved it."