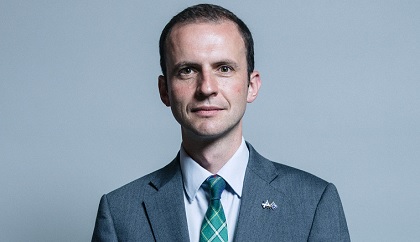 Fife MP Stephen Gethins claims Theresa May has not told MP's the outcome of recent negotiations in Brussels
A Fife MP is claiming Theresa May has not given the government any new information about Brexit, as a debate on her deal resumes.
Stephen Gethins says the prime minister has not told MP's about the outcome of discussions she had in Brussels in December.
The PM cancelled a vote on the withdrawal bill last month, over fears she would not receive government backing.
North east Fife MP and SNP foreign affairs spokesperson at Westminster, Stephen Gethins, said:
"Our top priority is stopping Theresa May from driving Scotland and the UK into a Brexit 'no deal' disaster – but MPs have returned to Parliament to debate Brexit with no clarity from this UK government on any concessions from Brussels.
"Shamefully we are in exactly the same situation now as before Christmas with the Tory government again facing defeat but having wasted a month of precious time.
"The risks of a no-deal Brexit to our economy, people's livelihoods and the opportunities for our young people are real, and the Prime Minister seems intent on running down the clock and depriving Parliament of any alternative to her Brexit proposals - she must be stopped."